Audeze Penrose – High End Gaming Headset
The American based, ultra high-end headphone manufacturer Audeze have announced two brand new headsets for the ever expanding gaming market. Using everything they know about planar driver technology, they have announced the Penrose and Penrose X headphones. Taking some fundamental design cues from their incredible Mobius headphones, Penrose offers great comfort for prolonged gaming sessions and tournaments. They have introduced 2 different models in order to cater for both Playstation 5 and Microsoft fans, with Penrose compatibility with the PS4 and PS5 and Penrose X for Windows and the XBOX X console.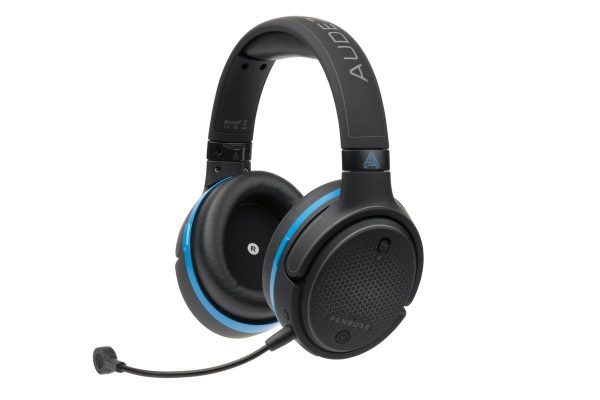 The new headset features a broadcast quality microphone with an amazing SPL of up to 140dB and  built in noise filters, reducing the background noise by up to 20dB meaning crystal clear speech.
The Penrose has a dual wireless connection ability built in, enabling you to connect to the gameplay audio and chat on your mobile device at the same time, never missing out on the gaming experience.
Penrose X will feature Dolby Atmos, DTS-X and Windows Sonic 3D Audio and with Sony using their advanced Tempest audio solution the Penrose will support that for the Playstation 5 console.
The advanced technology used inside Audeze headphones such as Fluxor magnet array technology and Fazor phase management makes the sonic performance from Penrose stand out among the crowd.
Available from September for just £299 (£249 during pre-order) the new Penrose series of headphones will immerse you in your games for up to 15 hours on one charge.