About Cayin
An advanced electronics manufacturer based in China. They produce incredible headphone amplifiers and portable players that include unique technology and features
Tube Technology
One of their technical highlights is their use of tube or vacuum triode technology in their products. Cayin integrate tube technology in their portable audio players, offering natural harmonics that the human ear is much more used to hearing. This provides a lushious musical experience with intriguing levels of intricate detail.
Portable players
Exceptional value
They were the first company to introduce a tube in a portable player with their flagship Cayin N8 portable player. They were also first to market with a sub £500 player with their latest tube technology. By making their N3 player at this exceptional price enabled more users access to this stunning technology and let them experience it for themselves.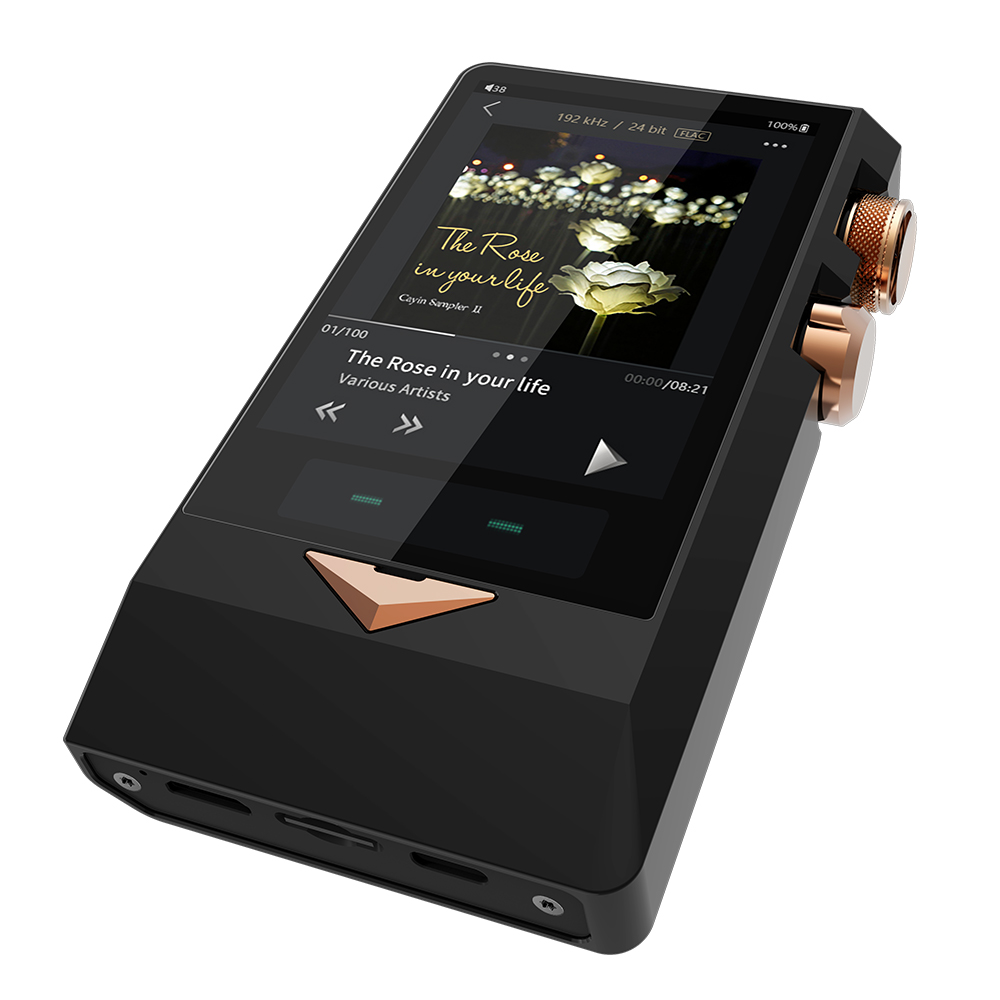 Cayin
N8 Brass Black
Owner: Zhuhai Spark Electronic Equipment Co., Ltd
Founded:1993
Website:Cayin Official Site
Portable players
Portable powerhouse
I began to know abut Cayin many years ago around 2016 when they introduced their N5 portable player to the masses and it appeared to make a big impression in the portable audio industry. I managed to get a listen to it and sadly it really wasn't to my liking. Really warm sounding and lacked the detail that I craved.
Fast forward a few years and they introduced their N8 portable player. A powerhouse of technological prowess and ability, the N8 exuded quality and it fast became the flagship portable player to own. The N8 trounced it's competition and offered a beautiful package. 
The biggest achievement for the N8 was having built in tube technology that enabled users to experience the benefit of the valve house sound whilst on-the-go.
The coming months brought about the release of a revised a revised N6 player, aptly named the N6ii. This product was the first of its kind as it introduced the ability to completely swap out the brains of the player to suit the users requirements sound wise. The N6ii vastly out performs many higher priced products in its category and boasts exceptional value for money.
I am very excited to have Cayin as Audio Concierge partners as they provide a truly unique proposition that covers most requirements for Today's needs.
Cayin Products
A selection of some amazing Cayin products that are included in our carefully curated portfolio
Get in touch if you have any questions about the product in our portfolio and we will be more than happy to help.